Lithium Batteries by Sea & Road – Virtual – 24th Jul 23
24 July, 2023 @ 8:00 am
£315.00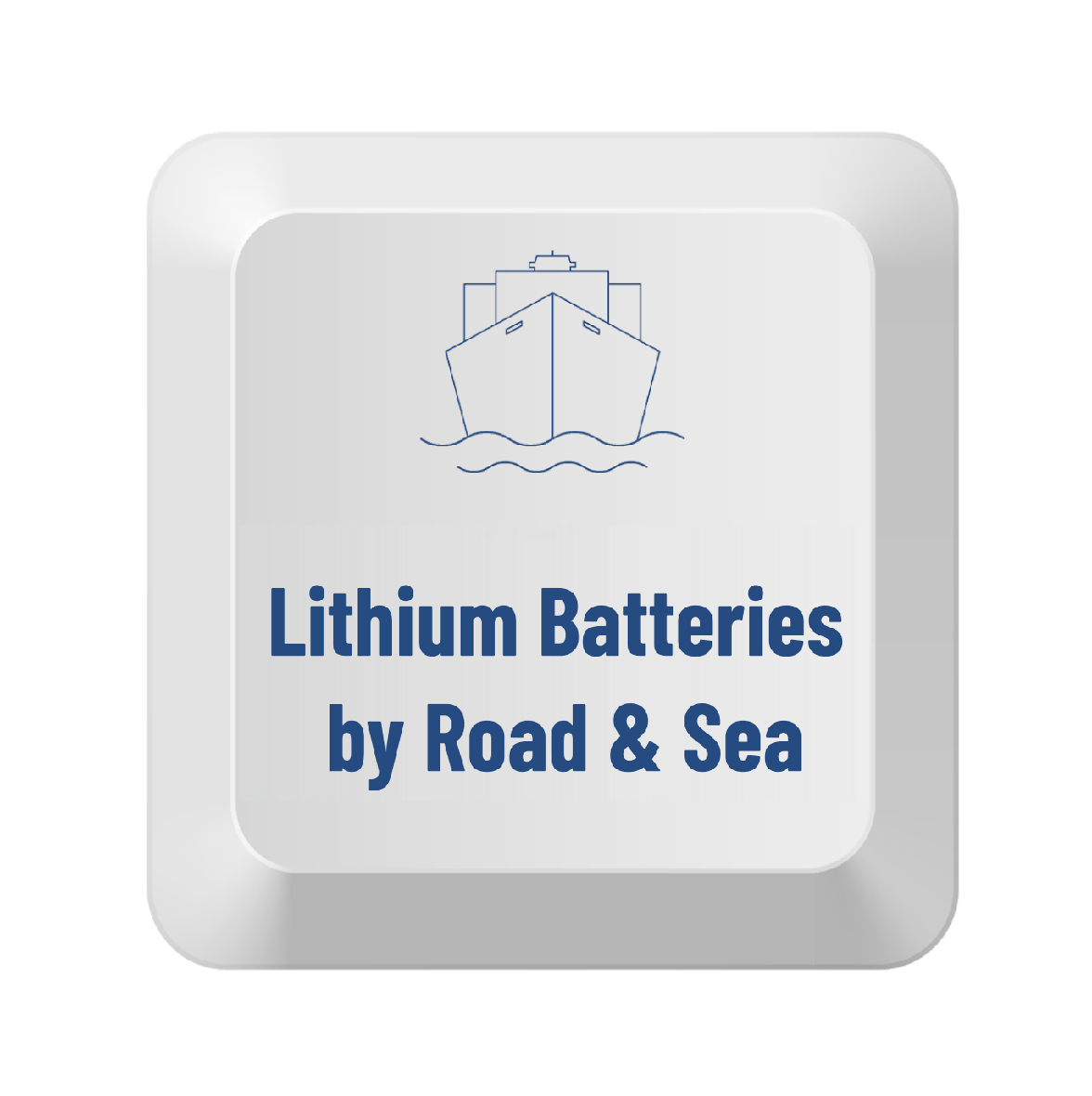 Lithium Batteries by Sea & Road
Course Overview:
Our courses support learning for shipping Class 9 Lithium Batteries covering the transporting and shipping of Lithium ion UN3480, UN3481, Lithium metal UN3090 and UN3091 by Road or Sea transportation. 
The in-depth Carriage of Lithium Batteries training provides delegates with the skills and knowledge required to correctly pack, mark and label and prepare shipments of lithium batteries for transport by road, or sea within the IMDG and ADR Regulations.
This training is suitable for employees requiring more knowledge on batteries: shippers, freight forwarders, operators, cargo screeners.  Successful candidates will receive a certification in shipping lithium batteries, valid for two years, after which you must refresh your qualification. 
If you need all modes, please refer to Lithium Batteries by Air, Sea & Road
Lithium Batteries by Sea Course Objective:
Correctly prepare a consignment of lithium batteries for sea and road transportation
Adhere to practices and standards regarding acceptance and responsibilities for the preparation and handling of lithium batteries for sea and road.
Lithium Batteries by Sea Course Content:
Overview of the dangerous goods regulation (IMDG & ADR)
How dangerous goods regulation are monitored in the UK

Using the Dangerous Goods Regulations
Classification, Proper shipping names and UN numbers
Special Provisions
Packaging Instructions
Types of Packaging and Overpacks
Marking and Labelling
Completion of the Dangerous Goods Note
Emergency Procedures
Lithium Batteries by Sea Course Schedule:
24th -25th  July: 8:00 am to 12:30 pm (2 x 4.5hr Virtual Zoom session)